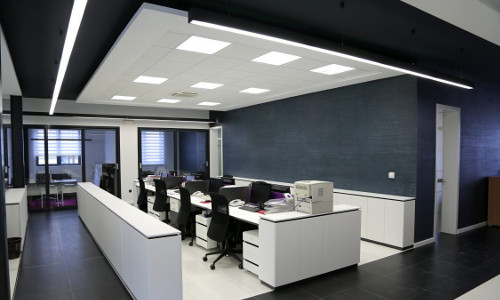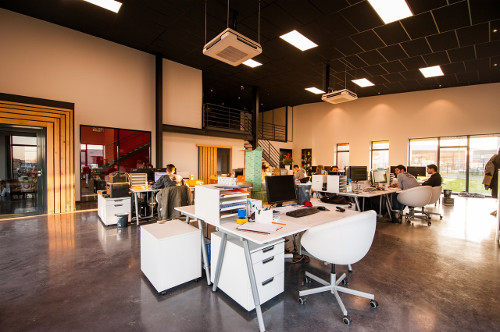 Office Space Lighting
Your office requires the right lighting to keep your workers working at their best. Poorly lit office space causes eye strain and limits productivity. HyLite LED Lighting offers LED office lighting that will create a bright, welcoming office space for your team, all while reducing your energy and maintenance costs at the same time. If you're looking for effective lighting options for your office, trust HyLite LED Lighting to deliver.
Benefits of LED Lighting for Offices
LED office lighting has several benefits for your company. First, LED lighting can save energy. Depending on your current lighting and the HyLite LED Lighting solution you choose, you can reduce your energy use by 50 to 90 percent. This adds up to significant cost savings.
Second, LED office lighting makes your office brighter and more comfortable. The bright, cool lighting from LED lights will increase worker productivity, limit glare on screens and limit shadowy spaces within your facility. This also creates a bright and welcoming space for clients and customers who visit your office.
Finally, LED lighting for your office indicates your commitment to sustainability. This is a green, eco-friendly lighting option that you can be proud to use.
Choose from Several Lighting Options
HyLite LED Lighting has a range of lighting options for offices, including LED CFL Replacements, LED Tube Lights, and ENERGY STAR Lamps. Choose the one that fits your space best and start enjoying all the benefits of LED in your office space.
---
Recommended HyLite LED Lighting Products