HyLite Introduces Ballast-Compatible Plug-in Lamps
August 8th, 2017
Rock Hill, SC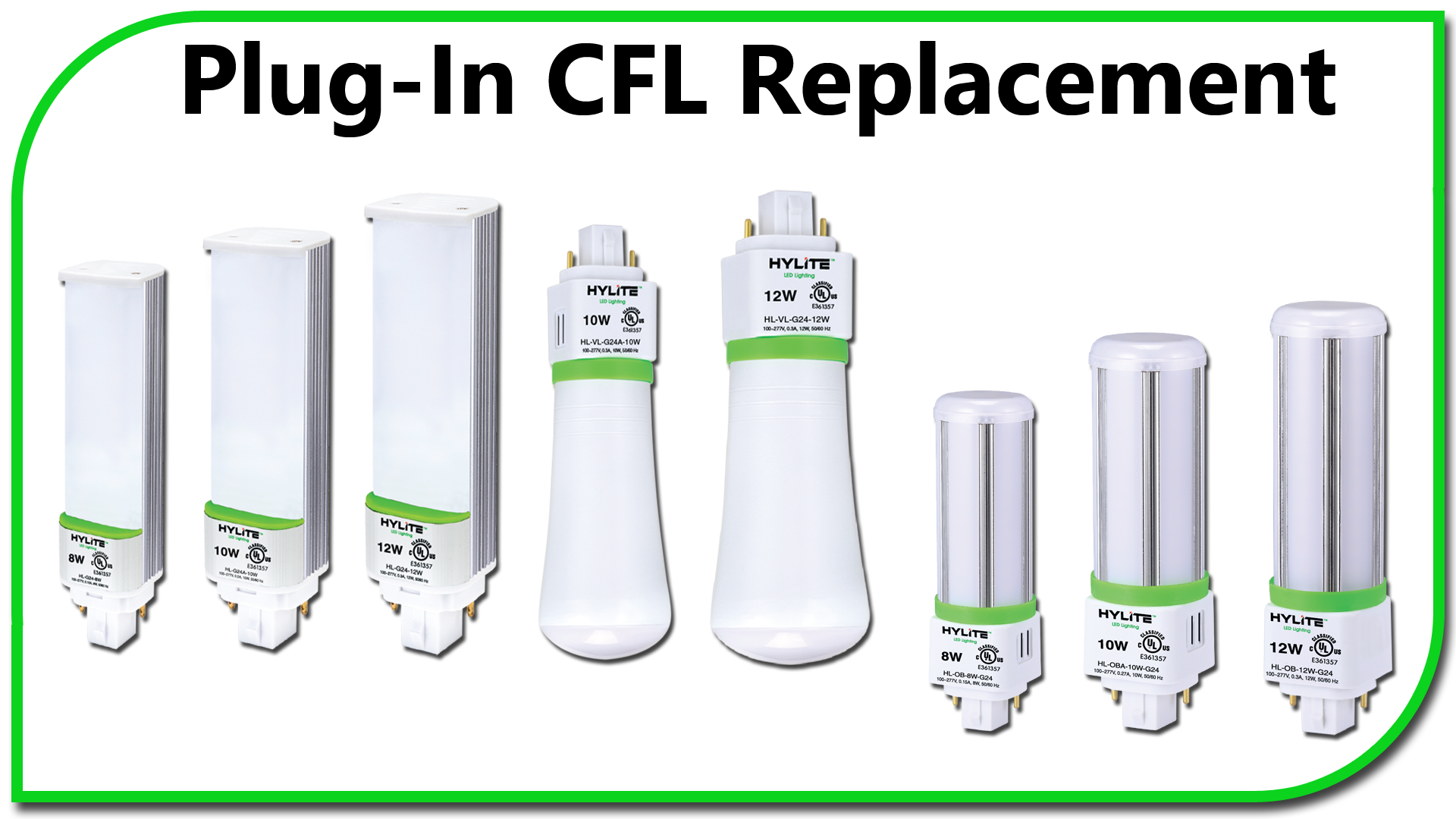 HyLite LED's new line of Ballast-Compatible (Type A) Plug-in Lamps allow plug-in CFLs to be upgraded to LED with no rewiring required.  For years, HyLite LED's series of direct-wire LED PL Lamps have allowed facility managers, building owners, and contractors to replace the widest range of Gx24/G24 plug-in lamps by wiring around the ballast.  These new ballast compatible models offer an alternative installation with no rewiring needed. 
Available in 10W, one lamp will work on 18W/26W/32W CFL ballasts for up to 69% energy savings.  In applications where ballasts are difficult to access, the new HyLite LED Ballast Compatible PL lamps offer an easier installation. They are also dimmable on an electronic ballast, allowing energy savings to be even greater.
HyLite LED Ballast-Compatible plug-in lamps are available in Omni-Directional, Horizontal, & Vertical orientations for the proper light distribution in any application.  The HyLite PL Lampsproprietary-designed heat sink provides up to 60,000 hours of rated life with minimal lumen depreciation.  Available in 3500K to 5000K. UL Listed.  5-Year Warranty. 
For More information on the new HyLite LED Plug-in Lamps, click the product below: