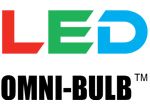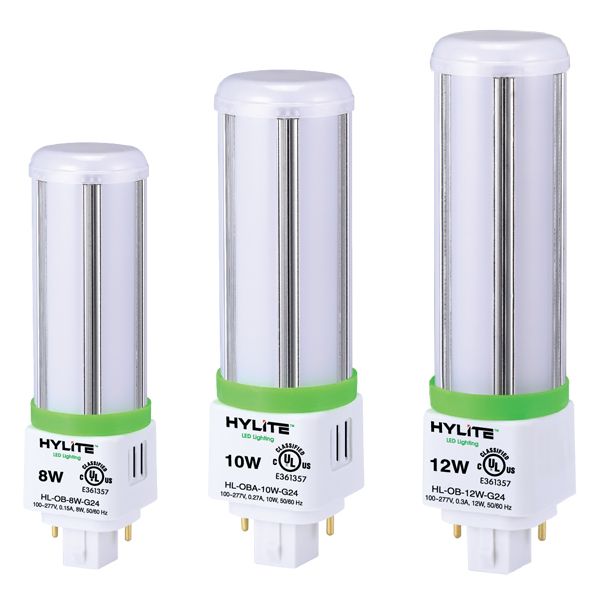 HyLite LED Omni-Bulb
Designed with efficiency and convenience in mind, the new HyLite LED Omni-Bulb features optimal optical performance with 360° light dispersion with ultra-efficient illumination up to 120 lpw, the highest luminous efficacy in its class.
The Omni-Bulb line is a complete series with 3 different sizes (8W, 10W, & 12W). They are available with a universal G24 base (both G24 & GX24) making it easy to transition to LED lighting from CFLs. Available in 4 different color temperatures, 2700K, 3500K, 4000K & 5000K, and coupled with exceptional color rendering & superior color accuracy, the HyLite LED Omni-Bulb significantly enhances the quality of light illumination at substantially reduced costs of operation.
A compact and universal burning position design, along with universal Voltage (100-277V), makes the HyLite LED Omni-Bulb quick and easy to install in new or existing fixtures. The hassle of replacing an entire fixture is eliminated.
Even easier is our 10W model, which is a ballast compatible (Plug-N-Play) version. Simply plug in the lamp, and you've made the switch to LED lighting.
Features & Benefits
Replaces 18W to 42W CFLs and 50W to 150W incandescents in existing and new fixtures for up to 91% in energy savings
Optimal Design for Horizontal and Vertical mount Sockets
Full Brightness with Instant On and Instant Re-strike
Ballast Bypass or Ballast Compatible versions
Low Power Consumption
Universal Voltage Range: 100-277V, AC
> 83 CRI for Great Visibility
5 Year Warranty
Applications
Offices
Schools
Hotels
Restaurants
Shopping Malls & Retail Stores
Hospitals/Healthcare