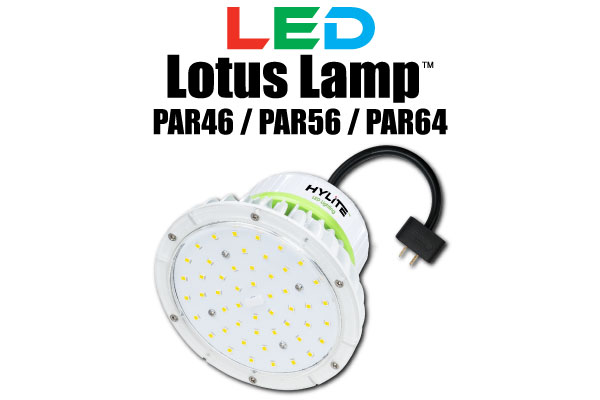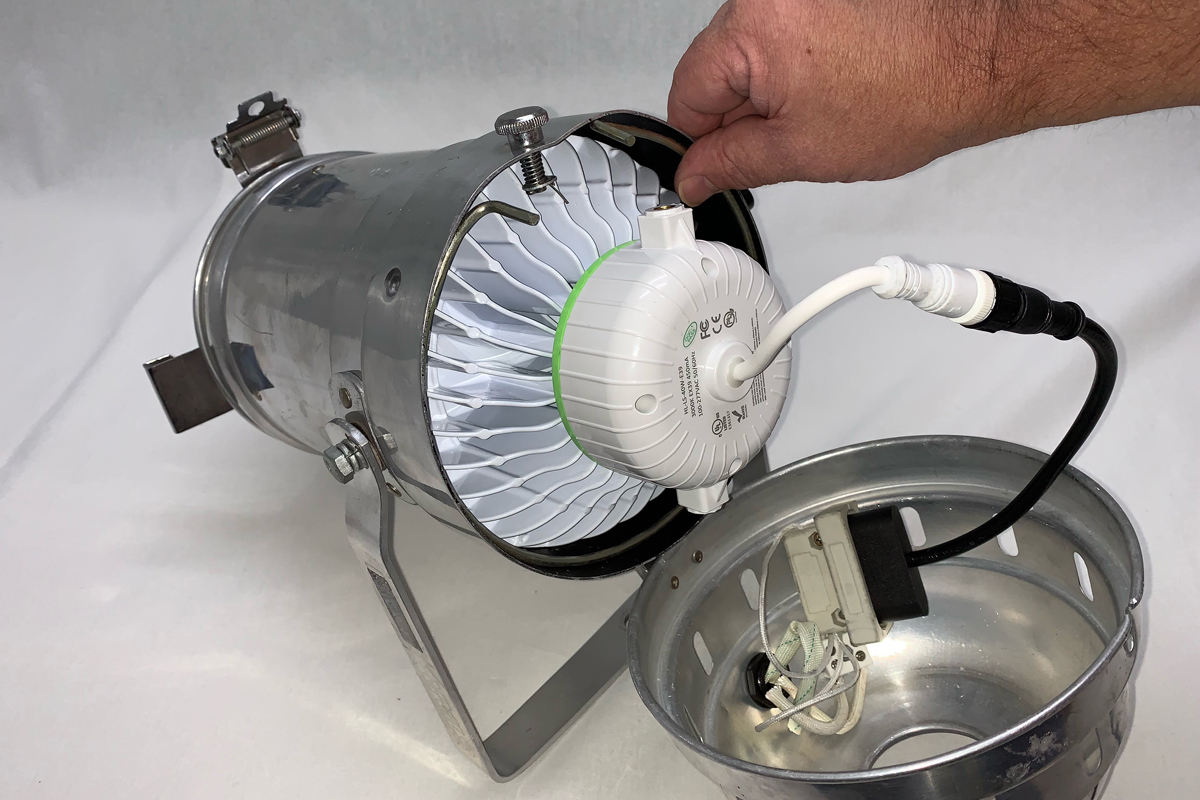 Overview
For almost the past 75 years PAR Lamp Lights have been lighting up Stages, Churches, Auditoriums, Convention Centers & Studios, just to name a few applications. The Parabolic Aluminized Reflector otherwise known as the PAR Can, has been the Light of choice for a lot of these applications. Nothing has changed much in the PAR Lighting game since the 1950's until the advent of LED Technology. LED has created an ideal replacement for the traditional PAR Can Lights.
HyLite LED Lighting's Retrofit Solution to the PAR Lamp Light, allows for a Simple Installation, without the need to replace the existing Can or the Fixture. There hasn't been a feasible or a reliable LED Retrofit Solution for High Power PAR Can Lights, until the HyLite LED Lotus PAR Retrofit Solution. Retrofitting these Traditional Incandescent or Halogen Lights to LED, has been the Optimal Solution to continue using the existing Housing, without incurring the expensive cost of replacing the entire Fixture. The Lotus Lamp also provides Full-Spectrum Color Lighting Solutions that now make traditional PAR Gels Obsolete.
There are 6 Lotus Lamps in the series: 20W, 30W, 40W, 60W, 80W, & 100W
The 20W & 30W Lotus Lamp retrofits into the PAR46 Can
The 40W & 60W Lotus Lamp retrofits into the PAR56 Can
The 80W & 100W Lotus Lamp retrofits into the PAR64 Can
When mounting the Lotus into the PAR Can, the most common method is installing from the rear side. After opening the rear door of the PAR Can the Lotus LED Lamp will slide into the Can and lock down on the clips inside. Some of the PAR Cans have a Screw Mount that will further Secure the Lamp in-place.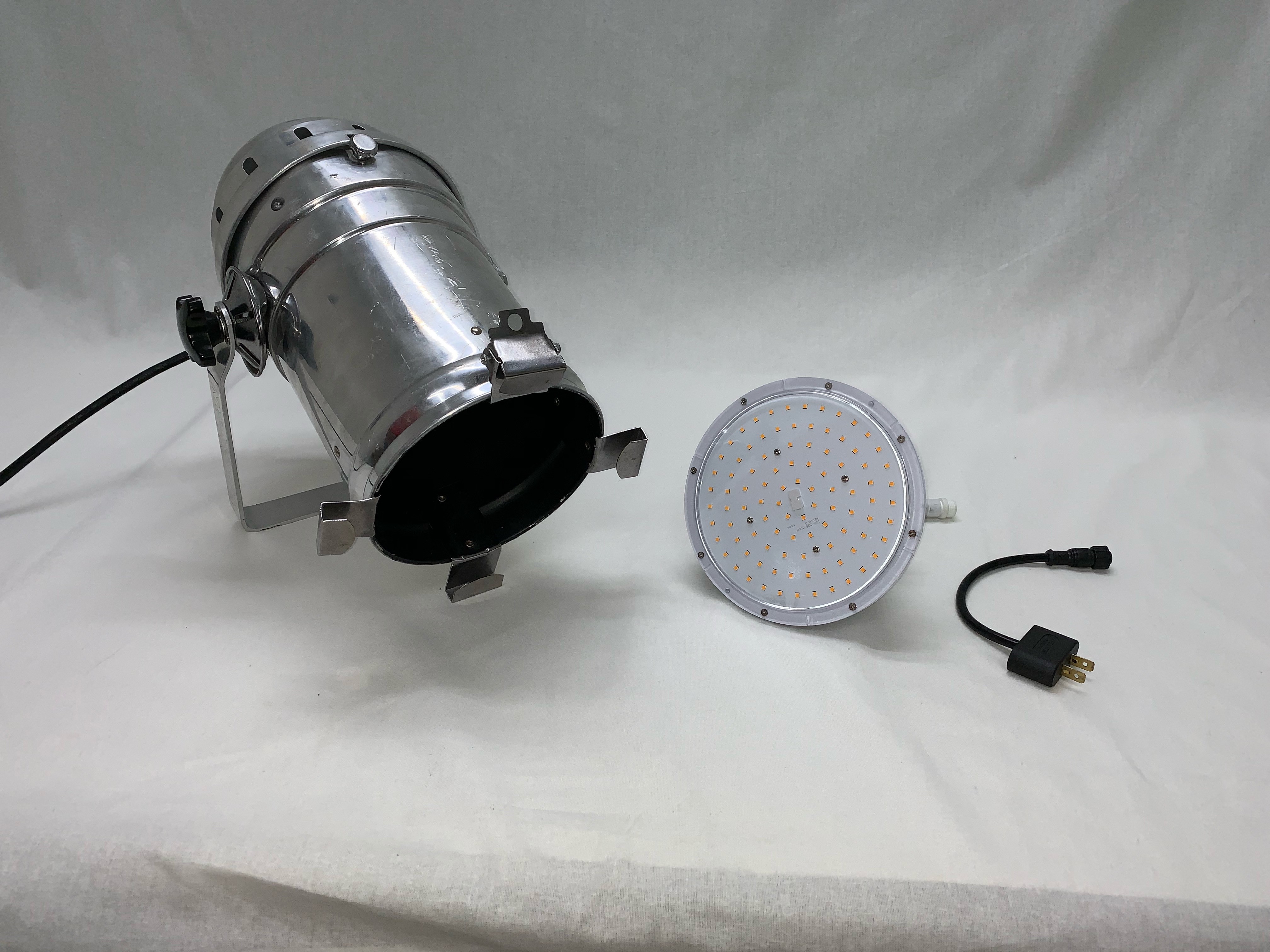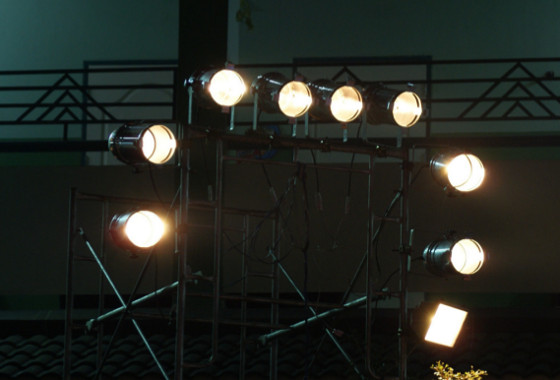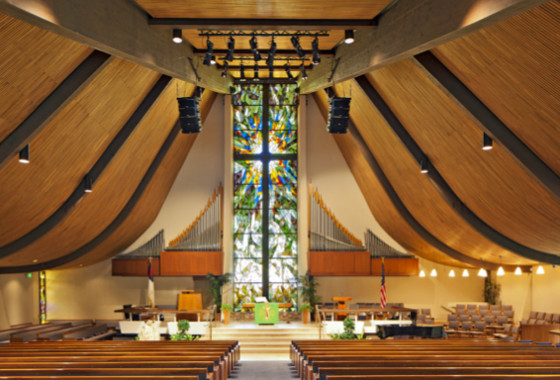 Manufactures are discontinuing making the Traditional Incandescent or Halogen PAR Lamps and finding a Replacement Lamp has been difficult to find. There are now only a couple brands of Traditional Incandescent or Halogen PAR Lamps out there. Most of the companies have decided to stop manufacturing the Traditional PAR Lamps all together. The Traditional PAR Lamps are Energy Hoggers and generate a lot of Heat causing the Lighted area to become quite hot. When you switch from Traditional PAR Lights, it will be easier on your HVAC system. Traditional PAR Lights Generate a Lot of Heat that makes the HVAC system work harder to keep the Air Cool. This also can hike-up your Utility Bill considerably. Switching to LED Lamps affects more than just your Lighting.
By switching to LED, it will save you money and you'll get better illumination and more Efficient Lighting. Switching from a traditional PAR Lamp to a HyLite's LED Lotus Lamp which offers 140 Delivered Lumens per Watt, you can Save 84%-90% on your Energy Cost. You will find that a lot of these facilities are looking for a return on investment when switching to LED. You will see a Dramatic Reduction in your Utility Bill with Zero Maintenance!
Retrofitting to the Lotus Series LED PAR Retrofit Solution you will get an incredibly high Color Rendering Index (CRI) >80, showing the colors true to its natural form. The Lotus LED Lamp makes broadcasting in HD/4K come alive with Vibrant Colors and Sharper Images. Whether you are broadcasting your weekly Church event, or sharing on Instagram, with the Lotus LED Lamp you'll see Bright Crisp Colors in the images. HyLite's LED technology has advanced to be a Reliable Solution for Traditional Incandescent and Halogen Sealed Beam PAR Retrofit Can Lighting.

The Lotus LED RGB/RGBA/RGBW Lamp Provides Full-Spectrum Color Lighting Solutions with Advanced Functionality, Versatility and Operational Efficiency. Set Multiple Lighting Scenes with One Lotus LED RGB/RGBA/RGBW Lamp. The Color possibilities are endless!  The Lotus Lamp can now make Traditional PAR Gels Obsolete - No need to change filters all the time. With Proprietary Optics the Lotus LED RGB/RGBA/RGBW Lamp produces Uniform Light Distribution for Variety of Full-Spectrum Color Lighting Applications. Use as a Fixture or as a Direct Retrofit into an existing Socket.
With an instant start and restart and no warm-up time required, it makes the Lotus LED RGB/RGBA/RGBW Lamp an ideal LED Lamp for Stages and Theaters, Houses of Worship, Exhibits & Banquet Halls, Studios, Convention Centers, Auditoriums, and Arenas. The Lotus LED Lamp has no Electro-Magnetic (EMi) or Radio Frequency Interference (RFi). The Fully Encapsulated Lotus Lamp is Shatter-Proof, High-Shock & High-Vibration Resistant. Its Cool Operation does not add any Heat Loads while producing Brilliant Light. The Lotus LED RGB/RGBA/RGBW Lamp is IP65 rated for complete protection against Contact, Dust and Water.
The Lotus RGB/RGBA/RGBW model is available in the 100W.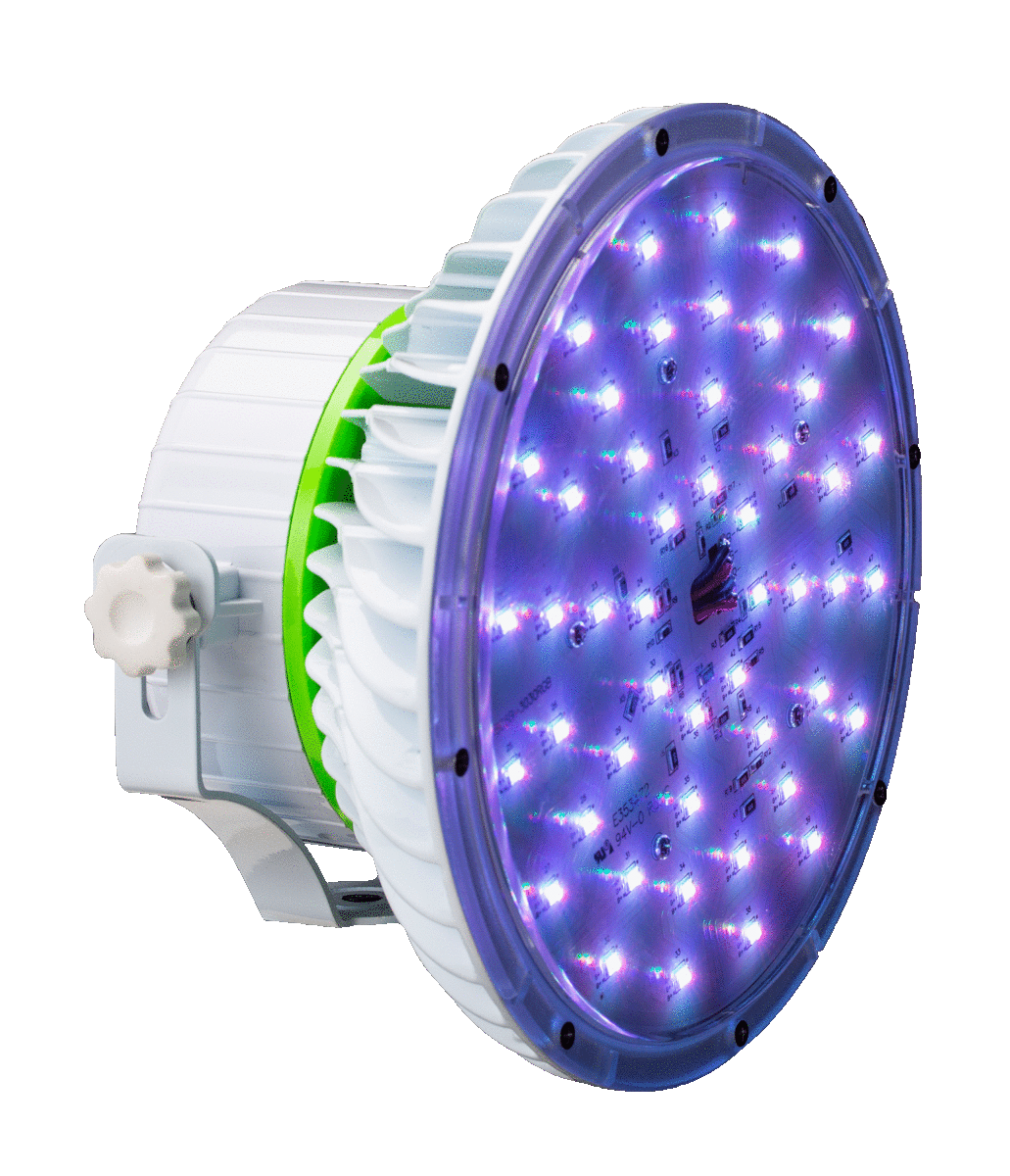 Features of the Lotus Series
The HyLite Lotus LED Lamp is IP65 rated. Provides complete Protection from Dust Infiltration & Water Splashes
60,000 Hours of Rated Life
Dimmable Models Available
Suitable for Enclosed Fixtures with a Temperature Rating of up to 113ºF (45ºC)
The Proprietary Design helps Cool the Lamp making the product have a Long Life and makes it Safe and Reliable
The Lotus LED Lamps are available in different Color Temperatures

3000K (Warm) & 5000K (Daylight) depending on the user's needs

Available in Multiple Beam Angles

15º, 25º, 40º & 120º
Whether you need a Spotlight or a Wide Flood to light up the Stage, Theater or Area, the Lotus LED Lamp has the right Solution for you

High CRI Rating of >80 showing Colors as they are meant to be seen
Eligible for Utility Rebates










1
The HyLite Lotus Lamp is our Proprietary and Patented Design.
2
The HyLite Lotus Lamp fits into Can Lights to replace the traditional PAR Lamps.
3
The LED Technology is still evolving and HyLite is leading the way in the industry.
We'll help you ask the right questions
Is this a standard theatrical PAR can?
What is the Wattage of the current PAR Lamp?

200W, 250W, 300W, 500W or 1,000W

Do you Need Dimming?
What Type of Dimming system?

Triac or 0-10 volt?
See Dimming section for details

Is there a GX16D Socket?

If Yes, include HL-QA-GX16D-LS
If No, will you be connecting directly to AC current (using HL-LS-WC2 Whip) or using a E26 or E39 Socket

What Color Temperature?

3000K (Warm) & 5000K (Daylight)
RGBW

What distance does the Light need to travel?

How many Feet does the light need to travel?

What Beam Angle is needed?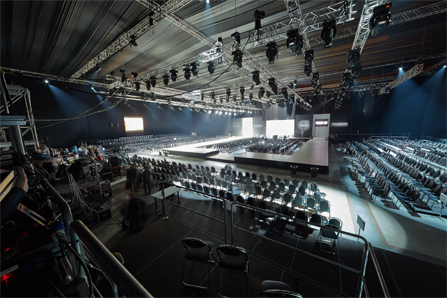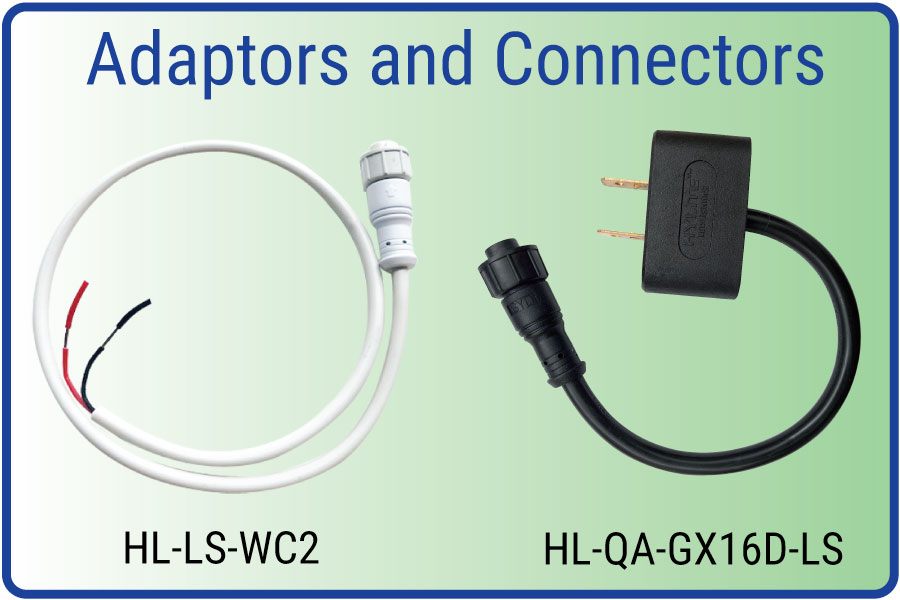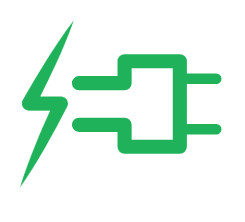 Connecting to Power
Once the Lotus LED Lamp is securely mounted inside the PAR Can, you will:
Attach the HL-QA-GX16D-LS Power Cord will connect to the back of the Lotus LED Lamp and then plug directly into the GX16D floating receptacle inside the Lotus LED Lamp.
Or use the HL-QA-LS Power Cord will connect to the back of the Lotus LED Lamp and then the bare ended wires will wire directly to the AC current. All Wiring Connections should be capped with UL approved Wire Connectors.
Or if a Medium or Mogul Socket is present, you will use the Bracket-arm assemble with Socket attached.
Lotus Lamp Dimming and Non-Dimming Capabilities
All Non-Dimming Lotus LED Lamps have an Integrated 100-277VAC Driver
The Dimming Lotus LED Lamps have one of two style Dimming Devices:

The 20W, 30W & 40W Lotus LED Lamps have a 120VAC Integrated Driver with a Triac Based Dimming System
The 60W, 80W & 100W Lotus LED Lamps have a External 100-277VAC Driver with a 0-10VDC Dimming System (See Drawing Below)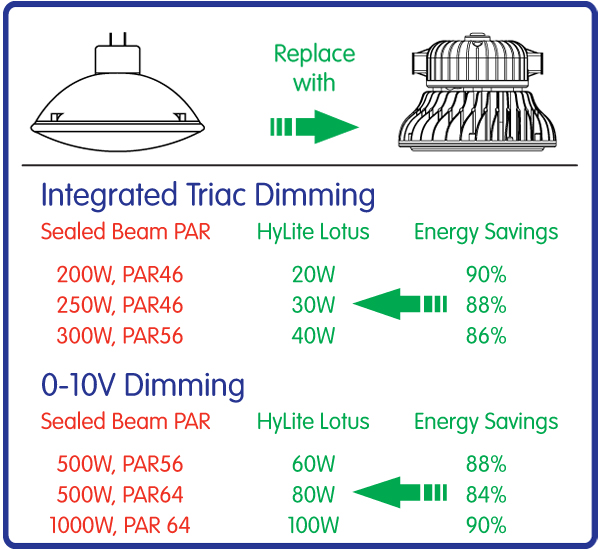 Conclusion
If you are looking to upgrade your PAR Can to LED, the HyLite Lotus LED Series can make your PAR Lamp Retrofit Easy and Cost Effective while reducing heat, increasing the Color Rendition and reducing tremendous amount of Energy Usage.
Browse our other Lighting Solutions today on our website and see how easy it can be to upgrade to LED.