February 19th, 2015
ARVA Announces the Release of its New, Revolutionary Retrofit Line: The HyLite LED Omni-Bulb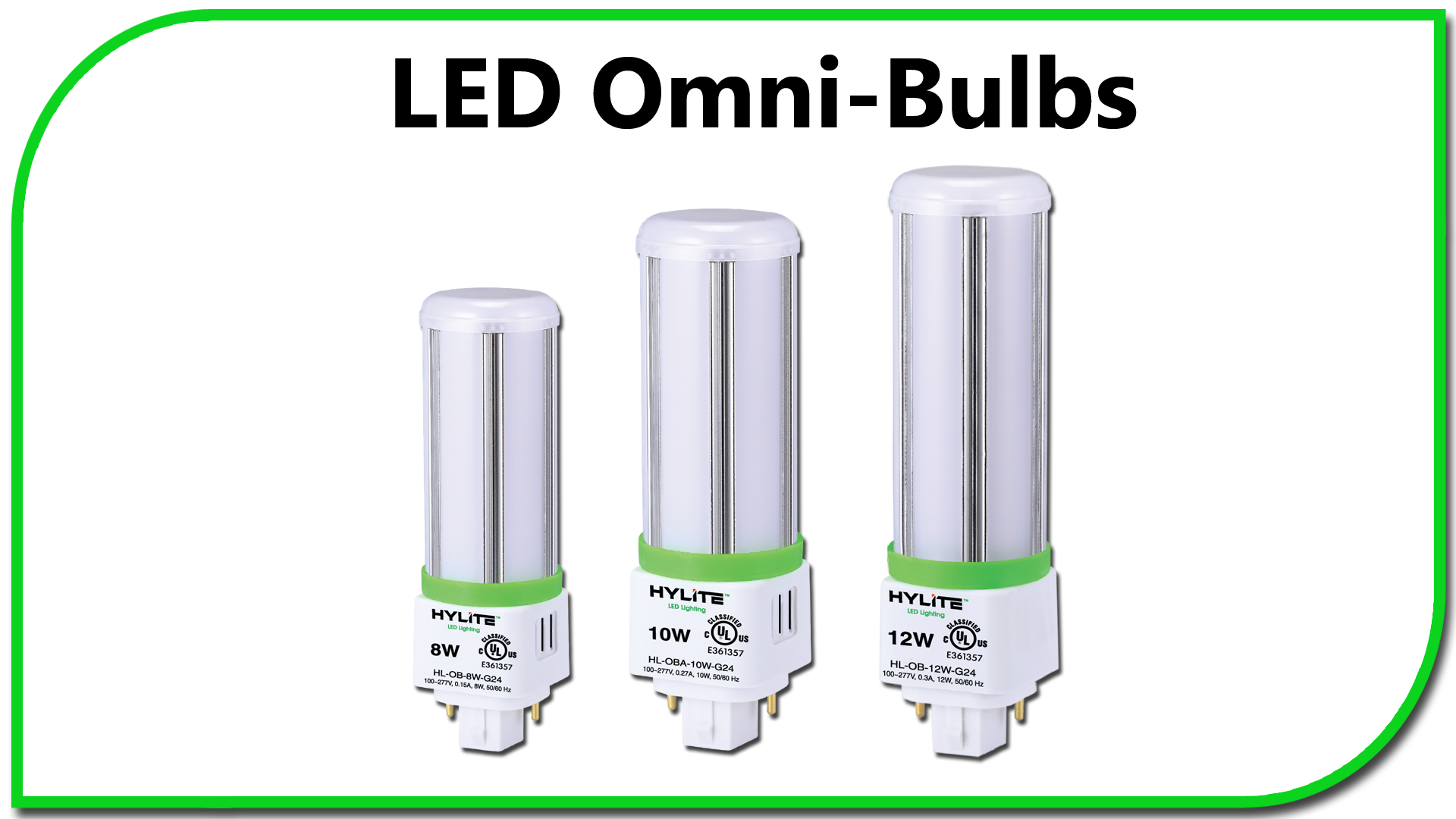 ARVA announces the release of its new generation of Omni-Bulbs. The HyLite LED Omni-Bulb features optimal optical performance with 360° light dispersion and provides instant brightness with zero hot spots or shadows. 
The Omni-Bulb line is a complete series with six different sizes (5W, 7W, 9W, 11W, 13W, and 15W) to replace 13W to 42W CFLs and 50W to 150W incandescents. They are available in both the standard medium base and in plug-in style (GX23, G24, & GX24). The HyLite LED PL Lamp's Universal G24 Base is designed to work with both 2-pin & 4-pin G24 and Gx24 Sockets. Available in four different color temperatures (2700K, 3500K, 4100K, & 5000K), and coupled with exceptional color rendering and superior color accuracy, the HyLite LED Omni-Bulb significantly enhances the quality of light illumination. 
The HyLite LED Omni-Bulb is designed to last up to 60,000 hours while maintaining more than 85% of its initial lumens throughout its lifespan. It provides ultra-efficient illumination with up to 109 lpw, the highest luminous efficacy in its class. With its patented and proprietary heat sink and advanced thermal management system, the HyLite LED Omni-Bulb runs cool and reduces HVAC loads substantially. It produces up to 90% less heat than an Incandescent bulb. With energy savings of 91% over traditional lighting sources, nearly zero maintenance costs, and substantially reduced costs of operation, it has the lowest total cost of ownership. 
The HyLite LED Omni-Bulb is quick and easy to install in new or existing fixtures with its universal burning position design, compact size, and with universal power (120-277V). Designed for Horizontal and Vertical mount Sockets, the HyLite LED Omni-Bulb features a solid-state design with sturdy aviation-grade aluminum housing, flame-retardant base, and a shatterproof lens, making it versatile for applications with harsh environments, extreme temperatures and in High Shock and High Vibration areas. 
The HyLite LED Omni-Bulb does not produce any humming noise, emit any UV rays and is FCC compliant with No RF or EMI interference. It is perfect for settings where sensitive instruments can be disturbed by ballasts. It also does not contain any lead, mercury, heavy metals, or toxic gases, and is RoHS Compliant. 
For specification sheets and more information, please visit the HyLite LED Omni-Bulb page here.