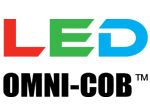 HyLite LED Omni-Cob Lamps
The HyLite LED Omni-Cob Lamp is an energy efficient replacement to retrofit HID/MH/HPS fixtures.  The Omni-Cob lamp is ultra-efficient featuring 140 LPW and can save up to 80% in energy compared to Metal Halide and High-Pressure Sodium lamps.
A wide range of sizes from 10W to 150W replaces any existing MH and HPS lamp up to 750W.  With up to 60,000 hours of rated life,  the HyLite LED Omni-Cob lamp can last up to 17 years at an on-time of 10 hrs. per day eliminating the long-term maintenance costs of HID lamps.
Features & Benefits
Extremely Efficient: 140 LPW. Up to 80% Energy Savings
Ultra Long Life: 60,000 hours of Rated Life
Free 20kA Surge protection Device Included (22W Model and Up)
IP65: Complete protection from Dust Infiltration & Splashed Water
DLC Listed: Qualifies for Utility Rebates (27W to 100W Models)
Instant On / Instant Restrike
5 Year Warranty
High ROI and Quick Payback
UL & CE Certified.
347V & 480V Models Available
Applications
Street/Post Top
Security Lighting
Site/Area Lighting
Warehouse Lighting
Bollards/Walkways
High Bay/Low Bay
Athletic Fields
Gymnasiums
Flood Lighting 
Historic / Vintage Fixtures
Explosion-Proof Fixtures
Decorative Lighting 
Jelly Jar Lights
Wall Packs
Recessed Cans
Stairwells/Corridors
Freezers & Cold Storage
Driveways/Walkways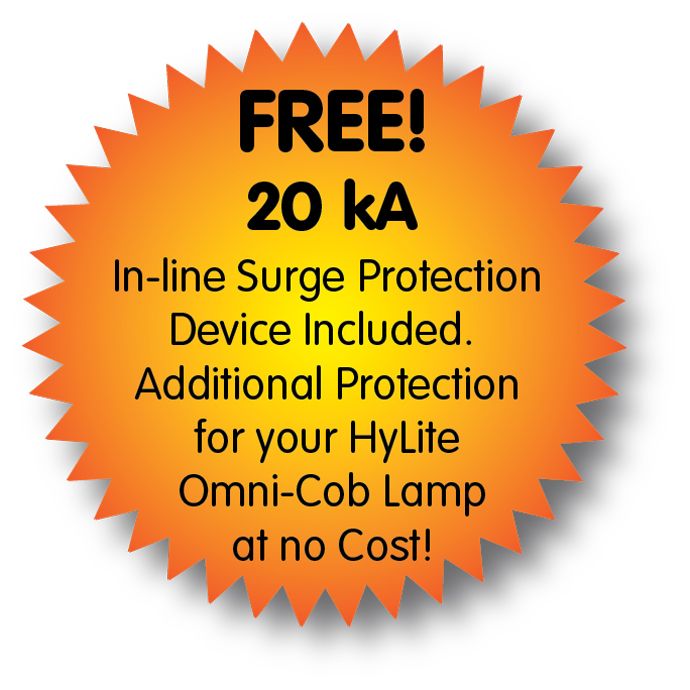 *Free 20kA SPD
** External Driver
DLC QPL Listed: 27W - 100W